Year 6
Welcome to Year 6!
To get in touch with the Year 6 team, email : year6@parkspringprimary.co.uk
6A
Teacher– Miss Haigh
Teaching assistant – Mrs Gunning (Mornings only)
6B
Teacher– Mr Hansen
Teaching assistant– Mrs Newnes
6C
Teacher– Miss Benson
Important dates
Reading records and levelled reading books taken home on a Monday and returned the following Monday
PE: Tuesday and Friday (Come to school in PE kits)
Spelling test: Friday
Multiplication tables: All times tables but especially the trickier ones – 6,7,8,9,11 and 12 multiplication tables. They will do a pre test on the Monday and a post test on the Friday.
Home Learning
This will be set on a Monday and returned on a Monday. Please email your class teacher for any passwords needed.
The expectation for Year 6 is as follows:
Lexia (if provided) 2 x 20 minutes per week
Bedrock (if provided) 2 x 20 minutes per week
Reading book ('school scheme' or library book) To read and have recorded 5 x per week- signed by an adult each week
Mathletics 1000 points weekly (minimum)
TTRS (Time tables Rock Stars) 30 minutes total per week
Weekly spelling lists to practise and learn- Rehearse and practise in preparation for the weekly test on a Monday
Punctuation and Grammar- Weekly exercise set on teams.
Useful links
https://app.bedrocklearning.org/
What are we learning about this year?
Year Group 6 Curriculum Maps (LTP and topic themes)1

2021/2022
Spring 1 term
Week 2
This week we had a curriculum day where we did Computing (looking at conditionals, algorithms and loops), Art (looking at our eye artists) and PSHE. Here are some photos from that day.
Week 1
This week with have just settled in and been enjoying reading our author of the half term- Frank Cottrell Boyce.
Our main focuses of learning this term are Art (eyes),  DT (Alarm systems), Computing (algorithms) and Science (Light).
For our Art topic, we will be learning about the eyes. Here is our knowledge organiser for this topic. Art KO
For our DT topic, we are learning about alarm systems. Here is our knowledge organiser for this topic. DT KO
For our Science topic, we are learning about light. Here is our knowledge organiser for this topic. Science KO
For our Computing topic, we are learning about algorithms. Here is our knowledge organiser for this topic. Computing KO
For our PSHE topic, we are learning about keeping safe and managing risks. Here is our knowledge organiser for this topic. PSHE KO
Our class readers this half term are The Viewer and The Rain player.
Our author for this half term is Frank Cottrell-Boyce.
Autumn 2 term
Week 7
Year 6 had an amazing 3 days at Robin Wood (Dobroyd Castle) where they soared through the skies on the zip line and the giant swing, played canoe football, and had lots of laughs, ate lots of food and were extremely tired.
Week 5 and 6
Year 6 have completed some AMAZING geography learning at for the end of their topic on North America. They created a comparison on two North American states looking at physical and human features, facts, weather and anything else they found interesting.
These are just a few of the best ones. I will add more once the children have finished.
Week 4
We had a curriculum day this week and did some music. We learnt how to sing 2 parts in the song happy and play the glockenspiel in time with the music. We also learnt about New York in Geography and the human and physical features. We then used this information to create our own fact file or travel brochure.
Week 3
Friday 19th was Children In Need day and we worn yellow, spots or Pudsey bear clothing. There was a raffle and a magnificent prize.  I wonder who will win it!
Week 2
This week in Re we learnt about the Gurdwara and made flat breads as part of the langar how sikhs celebrate their religion daily.
In Science the children learnt about characteristics, and which characteristics can be passed genetically from parent to offspring. We used Mr Mr and Little Miss to help explain this.
In Math, we have been learning about area and using shreddies to help us practising and show what area would look like and how to work it out. The children loved this practical lesson and being able to write on the tables.
Week 1
The children have started their new topic of learning about Evolution and when humans became humans. We started by looking at fossils and how these capture what an animal might have looked like.
Here are the KO for this term
Y6 North America KO

Science Evolution KO

Our class book for this half term is Wolf Brother by Michelle Paver and our author of this term is Philip Pullman.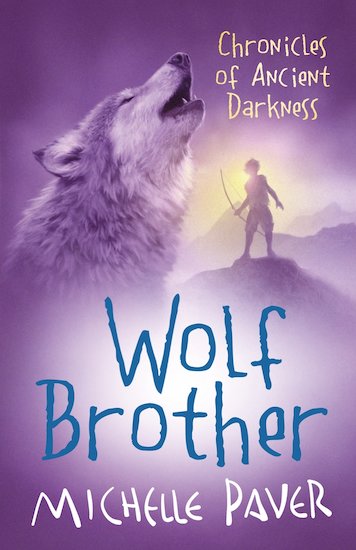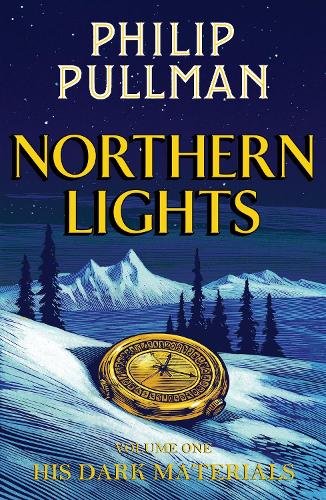 Autumn 1 term
Week 7
Year 6 had a wonderful time at Yorkshire Sculpture Park yesterday. We looked closely at our artist Henry Moore and his sculptures. We also completed a workshop where we used nature to help with shading and created our our sculptures and placed them in nature. We had a fabulous time and the children loved looking at all the different art and the artists.
Week 6
This week we finished writing our WW2 poems. We are going to be sending them off to Eden Camp for WW2. We also loved learning about Benjamin Zephaniah our hero of the week. We listened to him reading his poem about his mother and one about talking turkeys!
Week 5
The children had a visitor this week, which was Judith Rhodes.  She showed a documentary, The Little Suitcase, that tells her mother's story, and will bring Ursula's Kinder transport case with her. The children asked such great questions and Judith was impressed with the Year 6 children, their knowledge and their interest in WW2.
Week 4
The children loved learning to play the violin today. We found it difficult to hold but were great at pizzicato (plucking) the strings.
E- learning super stars!
Aaron earnt his gold and silver in Matheltics!
The following children completed all their e learning this week: Aaron, Oscar, Seb, Olivia, Lucas, Bailey and Grace.
Week 3
Science is at the Heart of It
The year 6 children had an amazing Science lesson this week learning about the parts of the heart. They got to make a model of the heart out of plasticine and salt dough and then labelled it. If you would like to make your own at home you will need: flour, salt, red and blue food colouring and some water. Find out how to make salt dough on line and then create your own model of the heart!
Week 2
In our second week back, The children had a hook day where they took part in a WW2 boot camp. Tried their hand at morse code and created some beautiful Blitz photos.
Our two main focuses of learning this term are WW2 and Circulatory System.
For our history topic, we will be learning about the WW2. Here is our knowledge organiser for this topic. WW2
Then in Science we are learning about the Circulatory System. Here is our knowledge organiser for this topic. Animals including humans
Our class reader this half term is Letters From the Lighthouse. 
Our author for this half term is Malorie Blackman.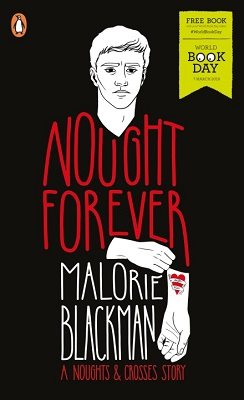 Years 3,4,5 an 6 were so lucky to go see Sleeping Beauty yesterday at the Alhambra Theatre in Bradford. The children really enjoyed the show, and smiled and laughed lots. We are very grateful for Read more…
Year 6 have had a fabulous time on their residential to Robin Wood (Dobroyd Castle). Some have flown on the zip line, some have conquered the trapeze, and eaten a lovely big meal. We have Read more…
Year 6 have completed some AMAZING geography learning at for the end of their topic on North America. They created a comparison on two North American states looking at physical and human features, facts, weather Read more…
Well done to our Black History Month competition winners and entries! I am incredibly proud of your hard work and enthusiasm in researching your chosen hero and presenting them, AND in your own time. Amazing! Read more…
Year 6 had a wonderful time at Yorkshire Sculpture Park yesterday. We looked closely at our artist Henry Moore and his sculptures. We also completed a workshop where we used nature to help with shading Read more…